Scroll for more
Originating in the 19th century, Graham's winemakers would mark each barrel of port using grape symbols to rate the wine from one to six. The symbol of six grapes denoted complexity, structure, and balance. Wines destined for Vintage Port. But not all of them.
By the early 1900's, Graham's started bottling wine selected from these barrels to produce a reserve port like no other: Six Grapes. Over a century later, the wine continues to be Graham's signature reserve port

Tasting notes
Aged for two years in seasoned vats before being bottled, Six Grapes is a youthful, bright, and complex reserve port. Known for its finesse, Six Grapes is full-bodied and marked by its fresh aromas of blackberry, liquorice and cassis. Generous black fruit flavours on the palate make it perfect for pairing with dark chocolate.
An iconic brand… lifted and fresh. Focused and intense on the finish. It has a beautiful expression of fruit.
Ways to enjoy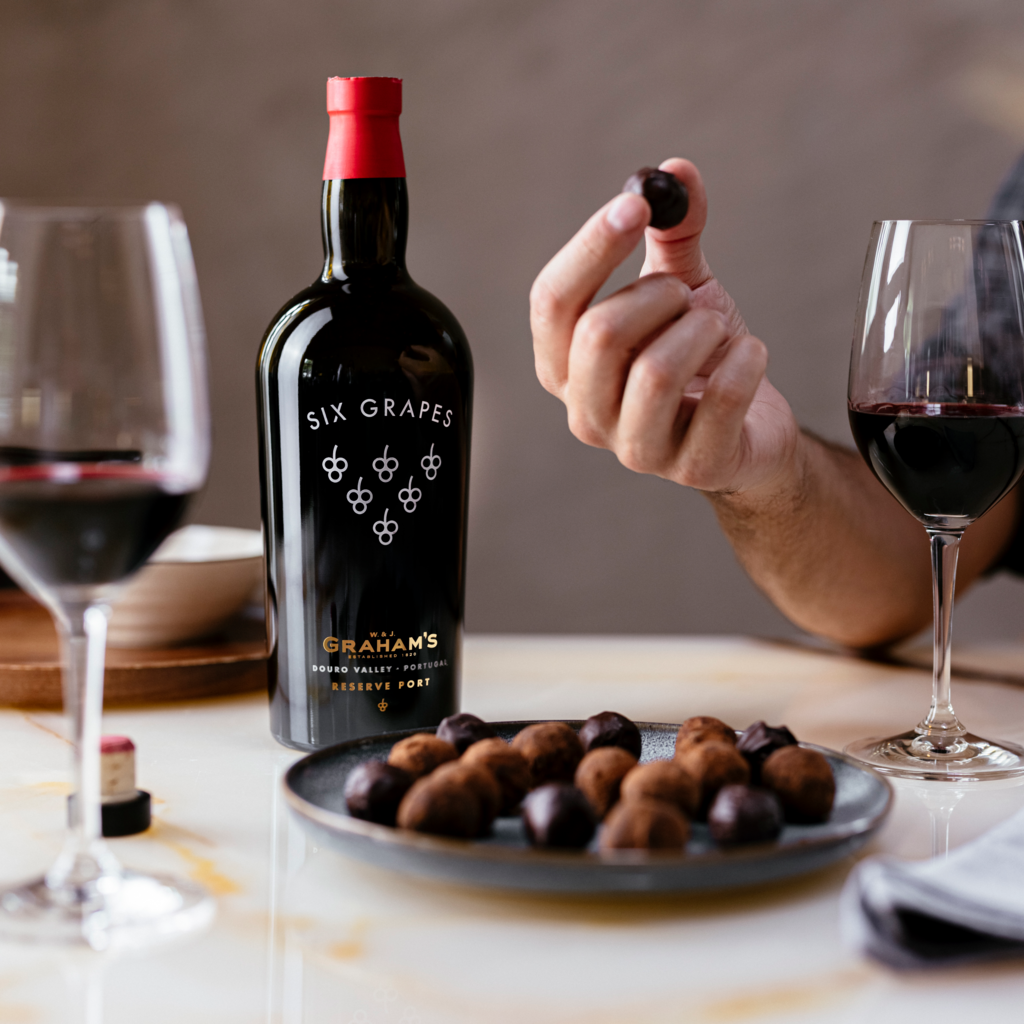 DARK
CHOCOLATE
TRUFFLES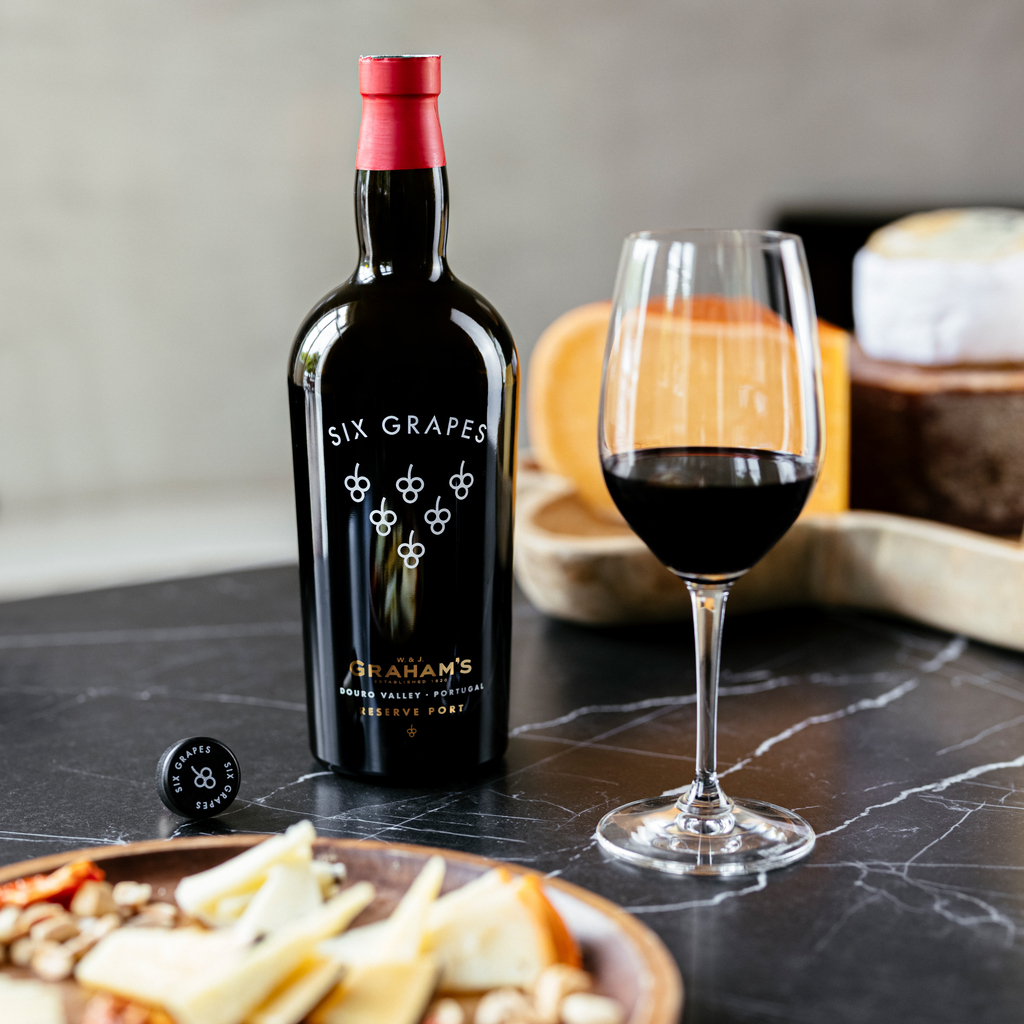 mature
cheeses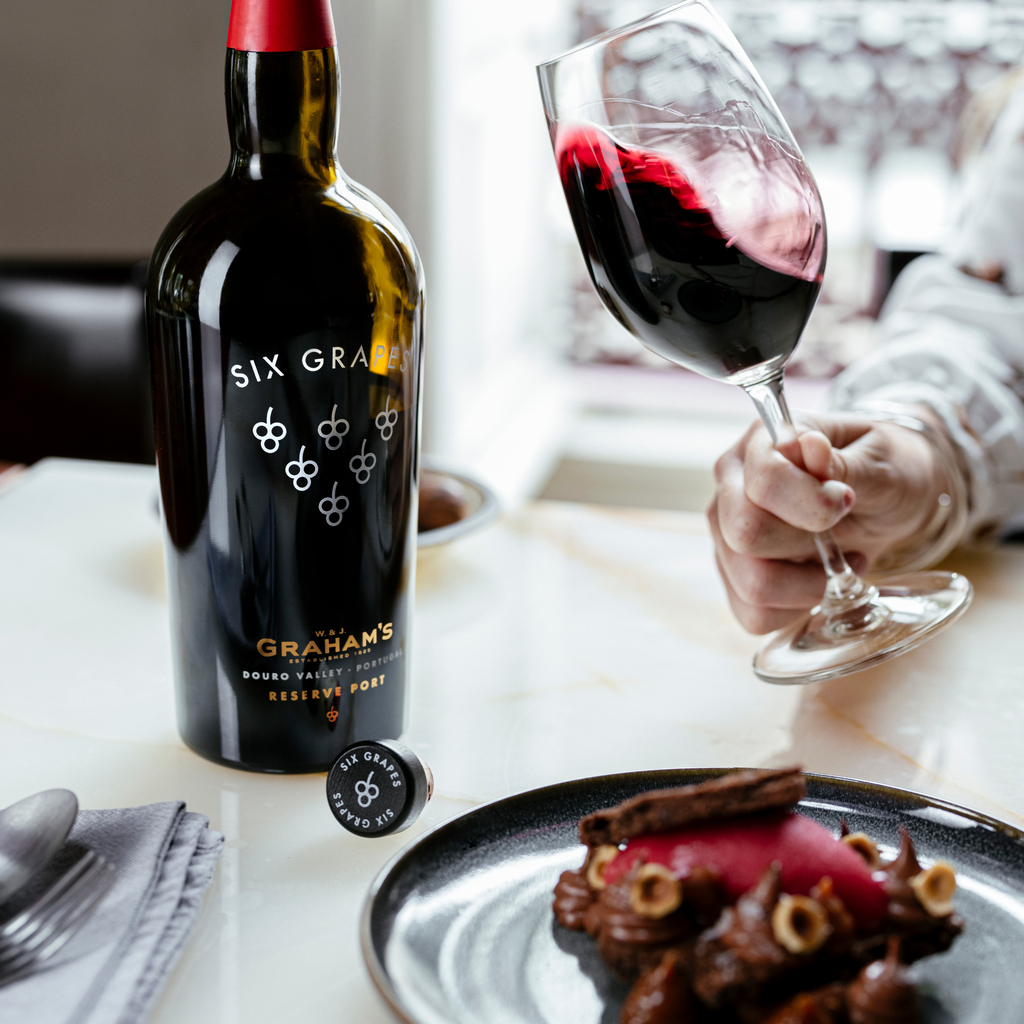 Chocolate
Tart